Baseball Queensland Introduces Two New Advisory Panels to Foster Equity, Diversity, Inclusion, and Preserve Heritage
In a proactive move towards bolstering organisational effectiveness, Baseball Queensland has announced the formation of two new advisory panels: the Equity, Diversity, and Inclusion Advisory Panel and the Heritage Advisory Panel. These panels aim to provide additional capacity, guidance, and expertise to the Board of Baseball Queensland, facilitating a more inclusive and culturally diverse future for the sport.
Under the recent measures implemented by the Board, each advisory panel will be led by a Director of Baseball Queensland, ensuring that the organisation benefits from a broad range of experiences and perspectives. This collaborative approach seeks to improve the effectiveness of the organisation, as well as foster a stronger connection with the community. Expressing gratitude to those who have taken on roles within the advisory panels, the Board of Baseball Queensland is eagerly anticipating the forthcoming contributions from these panels. Moreover, they are eagerly looking forward to welcoming other passionate individuals to join the advisory panels, as the board continues to expand the suite of panels in the coming months.
The Equity, Diversity, and Inclusion Advisory Panel will play a vital role in shaping Baseball Queensland's commitment to promoting equal opportunities and cultivating an environment of inclusivity within the sport. By bringing together experts in equity, diversity, and inclusion, this panel will help develop strategies and initiatives to enhance accessibility, remove barriers, and ensure a welcoming atmosphere for individuals from all backgrounds.
Simultaneously, the Heritage Advisory Panel will focus on preserving the rich history and traditions of baseball in Queensland. Comprising enthusiasts, historians, Hall of Fame legends and passionate individuals with a deep appreciation for the sport's heritage, this panel will work closely with the Board to safeguard and promote Queensland's baseball legacy. They will contribute to initiatives such as heritage events, historical documentation, and the recognition of significant achievements and milestones.
The establishment of these advisory panels reflects Baseball Queensland's commitment to continuous improvement and their recognition of the importance of diversity, inclusivity, and heritage within the sport. By leveraging the collective knowledge and expertise of panel members, the organization aims to enhance decision-making, better serve the community, and build a more resilient and prosperous future for baseball in Queensland. By working together, the Board and these panels will strive to create an environment that fosters growth, embraces diversity, and cherishes the rich heritage of baseball in Queensland.
As the organisation embarks on this new chapter, Baseball Queensland remains committed to providing opportunities for all individuals, cultivating a culture of acceptance, and ensuring that the sport continues to thrive in a way that honours its past and embraces the future.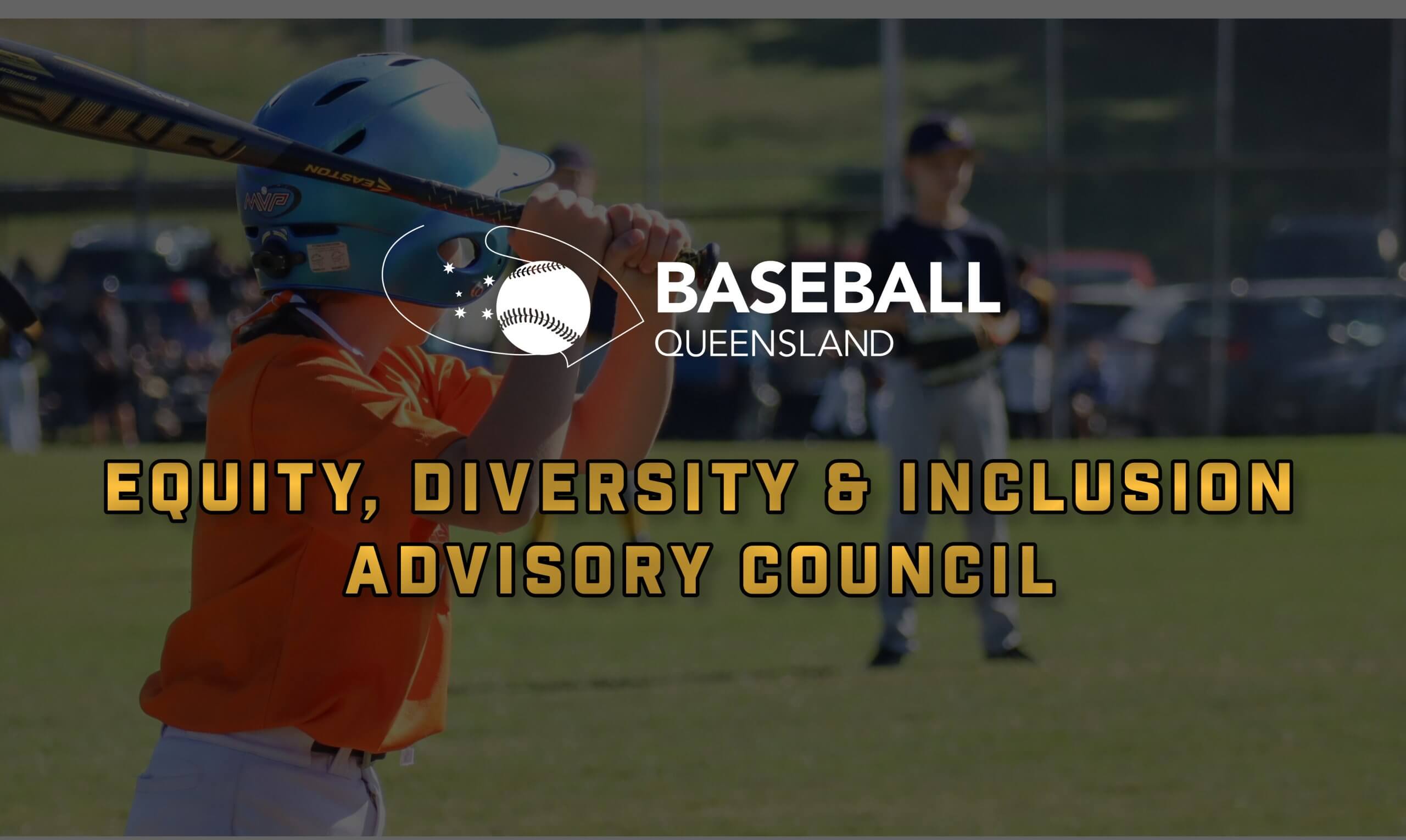 Equity, Diversity and Inclusion
Advisory Panel Members
Karina Connors
Kevin Fenn
Tamika Garay
Joanne Jackson
Tammy McMillan
Jodie Moore
Dave Paddison
Lisa Urch
Chair – Andrea Marshall
HERITAGE advisory panel
Neville Brockie
Peter Gahan
Steve Gilmore
Garry Haylock
Glen Long
Rob Moden
David Nilsson
Chair – Daniel White.