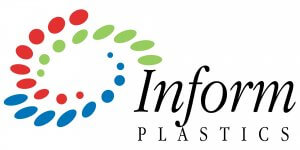 Baseball Queensland is excited to announce a new sponsor partnership with Inform Plastics for the inaugural Futures League Competition.
The Futures League is a high-level competition that is designed to create pathways into the next level of baseball for elite level players whether they be domestic or overseas. Inform Plastics has been a great supporter for Baseball in Queensland and has been producing the most comprehensive range of quality polymer specific colour, additive masterbatch products and dry blend pigments to industries across the country.
Inform Plastics create vibrant colours in plastic products by using colour masterbatch. At our technically advanced facilities in Queensland they use a unique manufacturing process and top-quality raw materials to deliver accurate masterbatch colour solutions. Our state-of-the-art laboratory and factory has produced thousands of tailored and quality fit for purpose products. For quality plastic products our masterbatch is chemically and theologically compatible with the plastic which is being used to make the end product.
Mr Rod Gaunt, Inform Plastics stated, "The Futures League for the best youth in our State is an exciting new development for baseball in Queensland and Inform Plastics is proud to support this fantastic new opportunity – we wish the players and Coaches all the best and may they play great baseball", Gaunt said.
Programs like this could not be delivered without the continued support of businesses such as Inform Plastics, once again we thank them for their support.