Baseball Queensland (BQ) is the peak body for the administration of the sport of baseball in Queensland. The objective for which the Association is established and maintained are to govern, promote, encourage, support, and improve the sport of baseball in Queensland.
Baseball Queensland is inviting coaches to submit their expression of interest for vacant positions within our Performance Pathway Framework.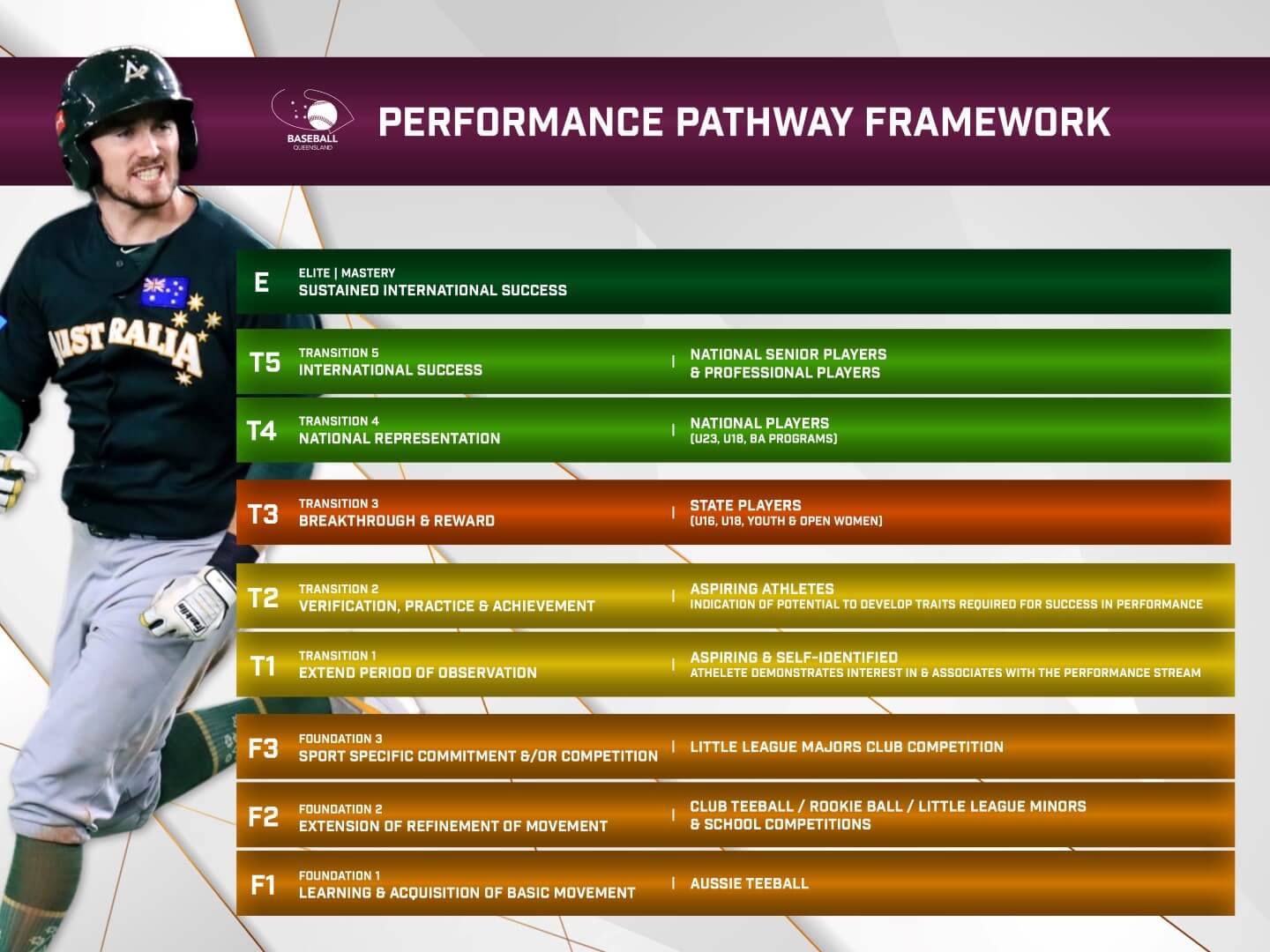 Our aim is to ensure a standard of compliance is met when appointing coaches within the BQ Pathway framework.
BQ adopts the following philosophy towards athlete development:
ATHLETE-FOCUSED
Athletes are the focus of the program. Aim to provide tailored development models, communication, and learning styles to achieve an optimal holistic outcome.
COACH-LED
Providing a structured skill acquisition plan provides stability and continuity whilst creating an optimal learning environment for all athletes and coaches within our Pathway Programs. A big part of this process involves our coaches developing techniques to effectively train and coach our athletes.
PROCESS-ORIENTATED
Understanding of a Long-Term Athlete Development framework forms our foundation so that coaches can begin and/ or continue to explore coaching methodologies that are age and gender appropriate.
PERFORMANCE-DRIVEN
Striving towards athletes reaching their development milestones. Measuring and monitoring athlete progressions along with assessing delivery methods and program planning to achieve optimal holistic outcomes.
A copy of the Coach Selection and Appointment Policy can be found HERE.
For additional information on roles and responsibilities please click on role descriptions
An overview of all vacant positions are available in the table below.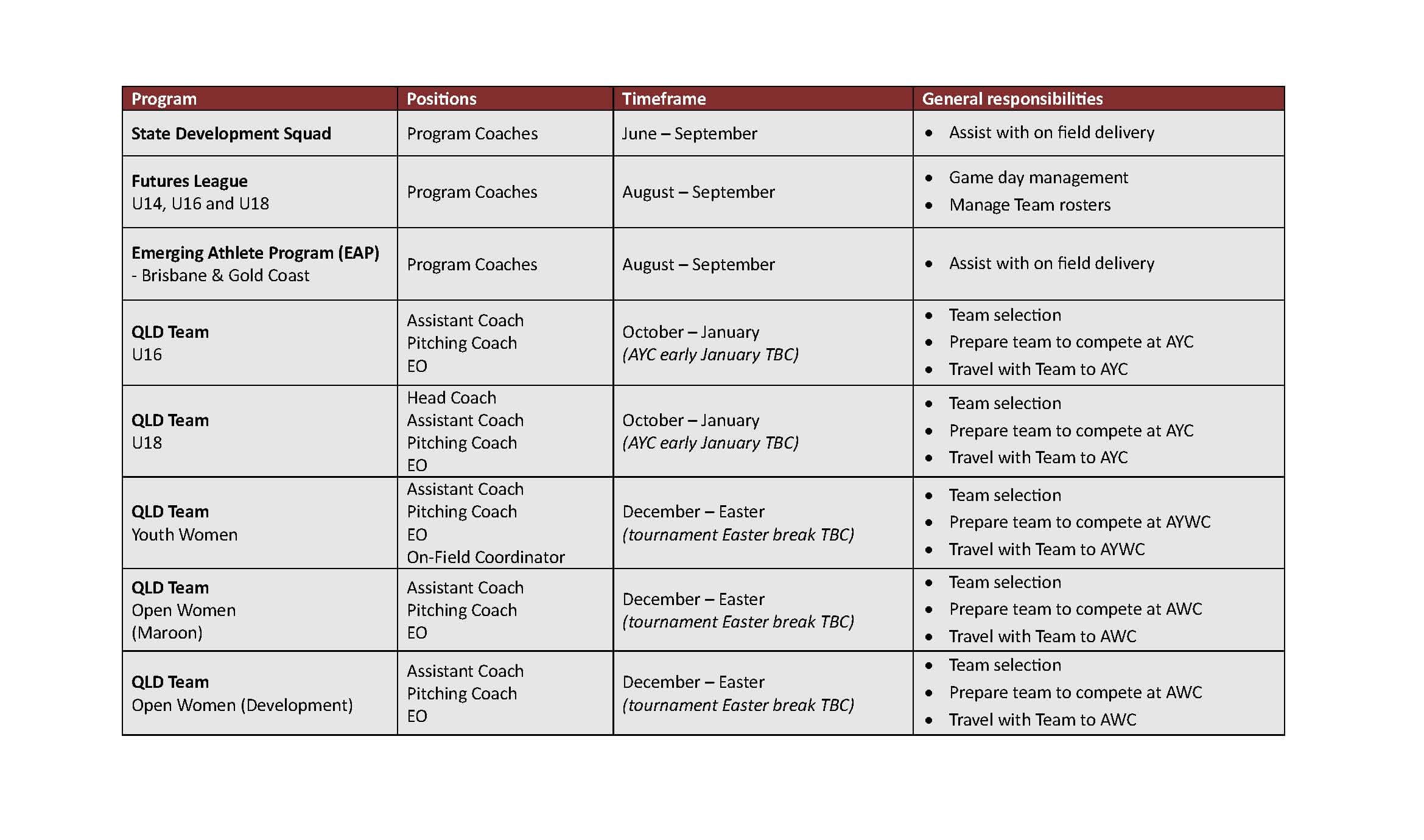 Submit your Expression of Interest via the button below.