Women's Futures League commenced last Wednesday night at the Mt Gravatt Eagles Baseball Club.  An excellent start to the inaugural series with Queensland Women's Coach, Lisa Norrie throwing the first pitch of the game with an iridescent sunset as the backdrop.   
We were fortunate enough to also have Baseball Queensland's Commissioner, Chris Norrie in attendance to see all three teams play quality baseball and set a high standard for the next six-weeks.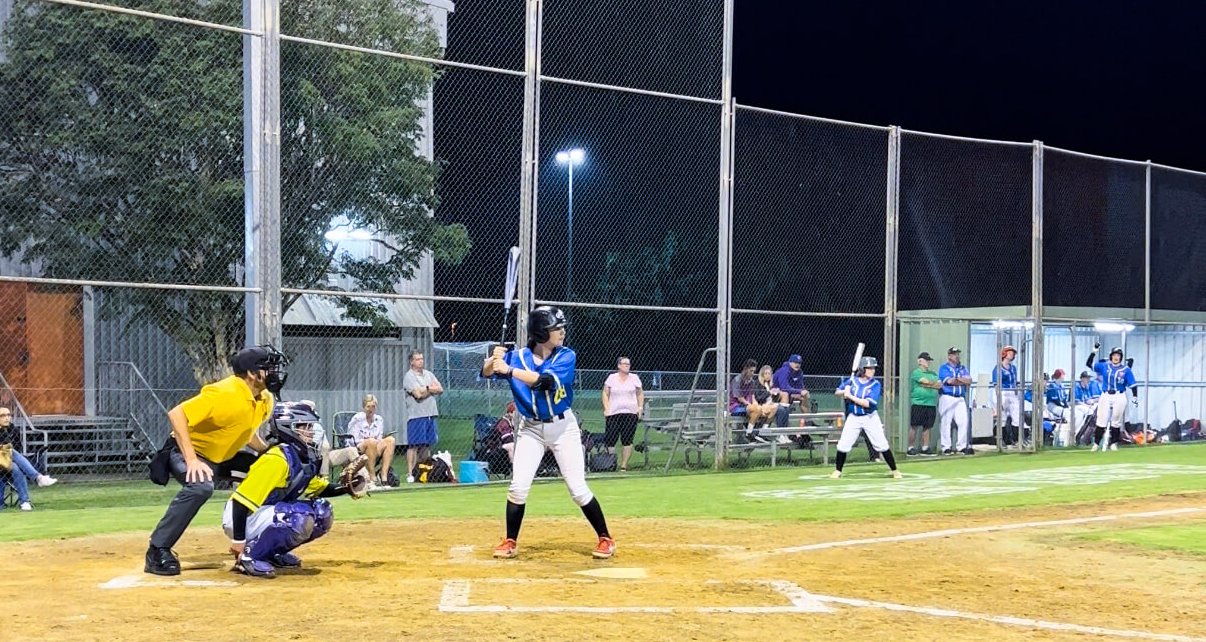 It is exciting to have such a multitude of talent, from young developing players through to experienced state and national representatives who come together as a team to share their knowledge and experience which creates an amazing opportunity for growth.  Having BQ's newly appointed Player Development Coordinator, Nick Bachono onsite to provide feedback and guidance, encouraging players to focus on improving their individual skills was positively welcomed.  
Round 3 starts tonight with Jethawks taking on Lumberjacks at 6:30pm then Yardbirds taking on Jethawks at 8:15pm at Beenleigh Hawks Baseball Club.