The 2019 Women's State Titles are set to take off in December. With Open Women's Youth Women's and Little League age groups this is the perfect opportunity for experienced and beginner baseball players to experience tournemant baseball.
Event Dates will be:
Opens : 13th – 15th December
Youth and Little League: 16th – 17th December
All games will be hosted at Bannister park, Hendra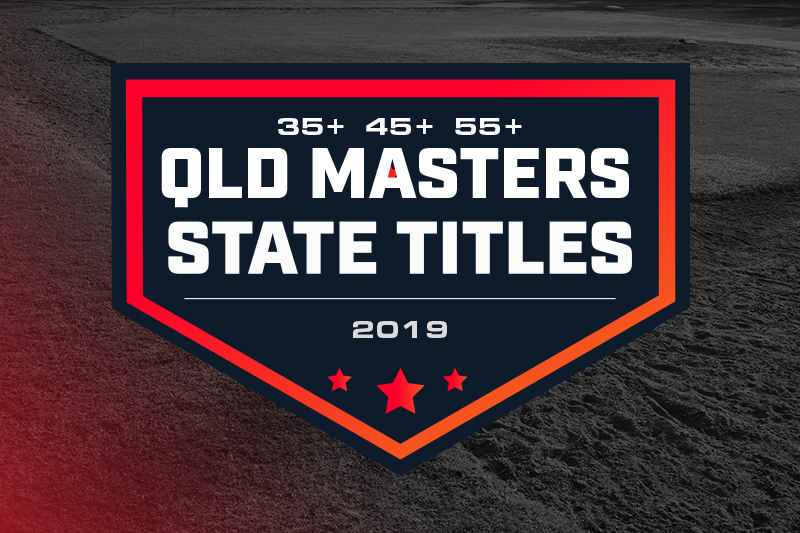 Baseball Queensland aim to host a 35+, 45+ and 55+ Masters state titles event will be held on the 14th and 15th of March 2020.
More details will come once confirmed.
For more information contact your regional delegate.
The 2020 QLD State Titles are set to be the biggest yet. With regions battling it our for placing at nationals the Division 1 Little League, Junior League and Senior League will be electric.
Additionally our Division 2 tournaments for Junior League and Little League continue to grow as Baseball Queensland continues to offer first time tournament experiences for juniors in a enthusiastic environment.
We also aim to host a rookie ball and tee ball tournaments for the first time, rounding out the tournament as one of the biggest in the nation.
This event is being held in the Moreton Bay Region at the Redcliffe Padres Baseball Club and neighboring softball facilities.
Dates: 16-19th April
For more information please contact your regional delegate.
Upcoming dates and locations for 2019 – 2021.
| | | |
| --- | --- | --- |
| Event | Host Org | Dates |
| 2019 Womens State Titles | Hendra – All Stars BC | 13-15 Dec 2019 |
| 2019 Youth Womens and Girls State Titles | Hendra – All Stars BC | 16 + 17 Dec 2019 |
| 2020 Masters 35+ | TBD | 14-15 March 2020 |
| 2020 Masters 45+ | TBD | 14-15 March 2020 |
| 2020 Masters 55+ | Runcorn – Indians | 14-15 March 2020 |
| 2020 LL, JL, SL + DIV 2 | Redcliffe Padres BC | 16-19 Apr 2020 |
| 2020 U18 State Titles | Sheldon – Redlands Rays | 24-27 Sep 2020 |
| 2020 U16 State Titles | Darra – Wests Bulldogs | 1-4 Oct 2020 |
| 2020 Open Age D1, D2 and D3 State Titles | Sheldon – Redlands Rays | 20-22 Nov 2020 |
| 2020 Women State Titles | Hendra – All Stars BC | 11-13 Dec 2020 |
| 2020 Youth Womens and Girls State Titles | Hendra – All Stars BC | 14-15 Dec 2020 |
| 2021 Open Age Div 4-6 State Titles | TBD | 26-28 Mar 2021 |
| 2021 Masters 35+ | Sheldon – Redlands Rays | 9-11 Apr 2021 |
| 2021 Masters 45+ | Runcorn – Indians | 9-11 Apr 2021 |
| 2021 Masters 55+ | TBD | 9-11 Apr 2021 |
| 2021 LL, JL, SL + DIV 2 | Redcliffe Padres BC | 15-18 Apr 2021 |
| 2021 U16 State Titles | Sheldon – Redlands Rays | 1-4 Oct 2021 |
| 2021 U18 State Titles | TBD | 7-10 Oct 2021 |
| 2021 Open Age Div 1 State Titles | Sheldon – Redlands Rays | 26-28 Nov 2021 |
| 2021 Open Age Div II State Titles | Darra – Wests Bulldogs | 26-28 Nov 2021 |
| 2021 Womens State Titles | Hendra – All Stars BC | 17-19 Dec 2021 |
| 2021 Youth Women and Girl's State Titles | Hendra – All Stars BC | 20+21 Dec 2021 |