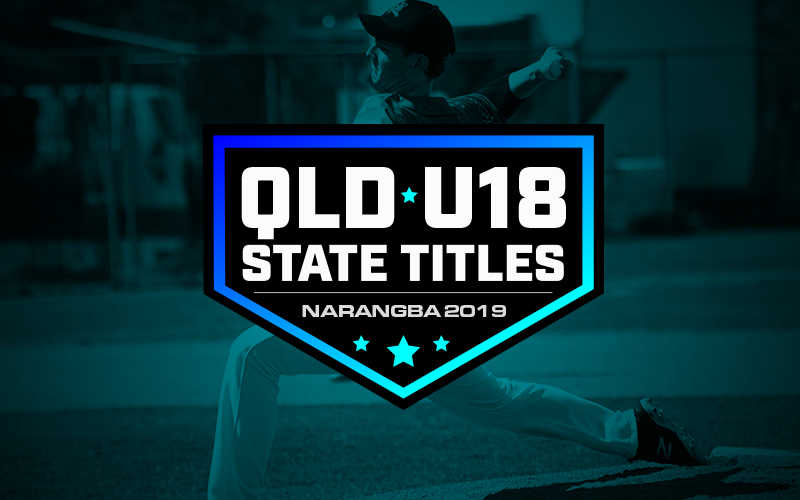 The 2019  U18 State Titles are heading back to North Brisbane, set to take place in Narangba, hosted by the Narangba Demons Baseball Club.
Event Dates will be 21st – 24th September
We can't wait for another successful U18 state titles event and hope to see you there!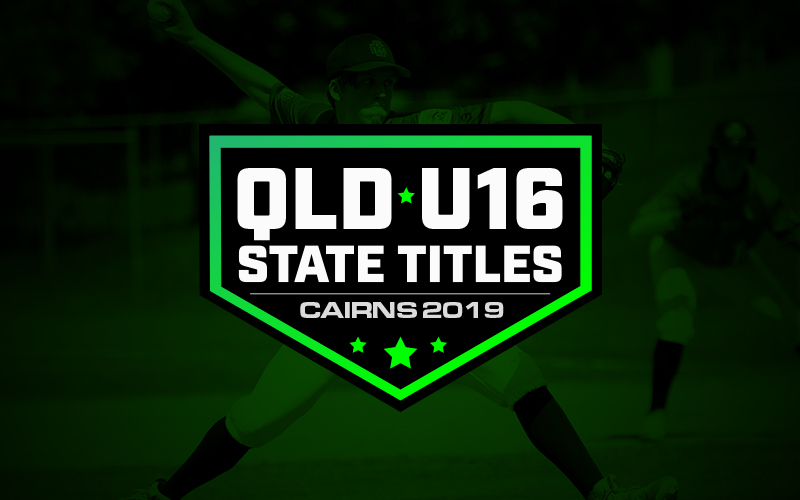 The 2019 U16 State Titles will be taking place at the back end of 2019 with regions sending their finest to showcase high-quality baseball to Queensland Far North, Cairns.
With incredible mountains, beauitful beaches and qaulity fields, the U16 State Titles are set to be a fun and competative time away for our regional teams. 
Event Dates are 27th – 30th September 2019
Baseball Queensland has resolved to grow tournament participation opportunities for all members; accordingly, we have developed a suite of additional tournaments to offer. The most pressing of these is the Open Age Division I and Division II State Titles.
The 2019 Women's State Titles are set to take off in December. With Open Women's Youth Women's and Little League age groups this is the perfect opportunity for experienced and beginner baseball players to experience tournemant baseball.
Event Dates will be:
Opens : 13th – 15th December
Youth and Little League: 16th – 17th December
All games will be hosted at Bannister park, Hendra
Upcoming dates and locations for 2019 – 2021.
| EVENT | HOST ORG | DATES |
| --- | --- | --- |
| 2019 U18 State Titles | Narangba – Narangbac Demons | 21-24 Sept 2019 |
| 2019 U16 State Titles | Cairns | 27-30 Sep 2019 |
| 2019 Open Age D1 State Titles | Sheldon – Redlands Rays | 15-17 Nov 2019 |
| 2019 Open Age D2 State Titles | Darra – Wests Bulldogs | 15-17 Nov 2019 |
| 2019 Womens State Titles | Hendra – All Stars BC | 13-15 Dec 2019 |
| 2019 Youth Womens and Girls State Titles | Hendra – All Stars BC | 16 + 17 Dec 2019 |
| 2020 Masters 35+ | TBD | 3-5 April 2020 |
| 2020 Masters 45+ | TBD | 3-5 April 2020 |
| 2020 Masters 55+ | Runcorn – Indians | 3-5 April 2020 |
| 2020 LL, JL, SL + DIV 2 | Redcliffe Padres BC | 16-19 Apr 2020 |
| 2020 U18 State Titles | Sheldon – Redlands Rays | 24-27 Sep 2020 |
| 2020 U16 State Titles | Darra – Wests Bulldogs | 1-4 Oct 2020 |
| 2020 Open Age D1, D2 and D3 State Titles | Sheldon – Redlands Rays | 20-22 Nov 2020 |
| 2020 Women State Titles | Hendra – All Stars BC | 11-13 Dec 2020 |
| 2020 Youth Womens and Girls State Titles | Hendra – All Stars BC | 14-15 Dec 2020 |
| 2021 Open Age Div 4-6 State Titles | TBD | 26-28 Mar 2021 |
| 2021 Masters 35+ | Sheldon – Redlands Rays | 9-11 Apr 2021 |
| 2021 Masters 45+ | Runcorn – Indians | 9-11 Apr 2021 |
| 2021 Masters 55+ | TBD | 9-11 Apr 2021 |
| 2021 LL, JL, SL + DIV 2 | Redcliffe Padres BC | 15-18 Apr 2021 |
| 2021 U16 State Titles | Sheldon – Redlands Rays | 1-4 Oct 2021 |
| 2021 U18 State Titles | TBD | 7-10 Oct 2021 |
| 2021 Open Age Div 1 State Titles | Sheldon – Redlands Rays | 26-28 Nov 2021 |
| 2021 Open Age Div II State Titles | Darra – Wests Bulldogs | 26-28 Nov 2021 |
| 2021 Womens State Titles | Hendra – All Stars BC | 17-19 Dec 2021 |
| 2021 Youth Women and Girl's State Titles | Hendra – All Stars BC | 20+21 Dec 2021 |