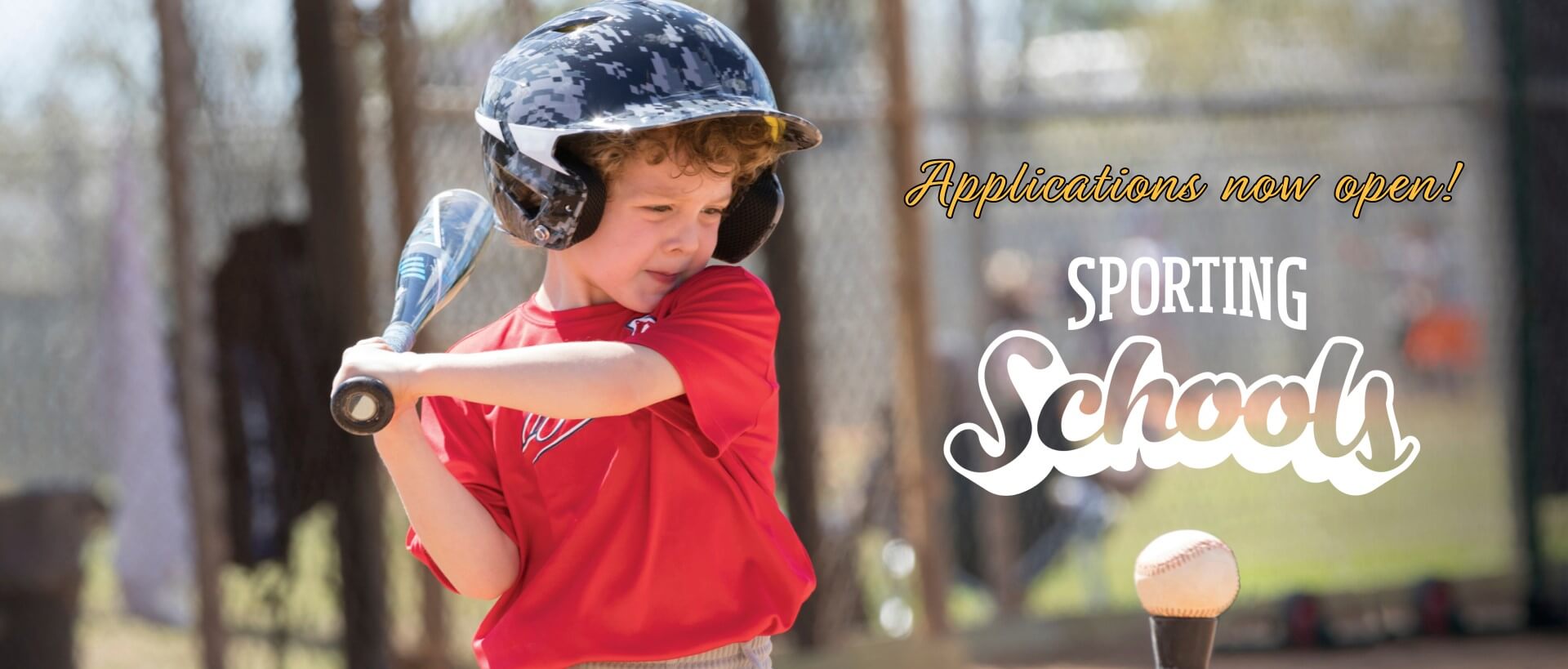 DOES YOUR SCHOOL NEED SOMETHING NEW AND DIFFERENT, A SPORT THAT HELPS BUILD SOCIAL, MENTAL AND PHYSICAL DEVELOPMENT IN A FUN ENVIRONMENT?
Introduce baseball into your school by applying for this amazing $320 million Australian Government initiative, delivered by Sport Australia.
They offer grant opportunities for primary schools, and targeted grant opportunities for secondary schools in relation to year 7 and 8 students. Grants support the delivery of sport-based programs to help students build the confidence and capability to be active for life.
About Baseball Queensland's Sporting Schools Program
Baseball Queensland is an affiliate of Baseball Australia (NSO) and as such, can deliver the Sporting Schools Baseball program (Aussie T-Ball or Baseball 5) during your school hours, or as part of your After School Care program and our coaches are flexible enough to deliver programs for various periods 4-12 weeks. Our NCAS Accredited and experienced coaches will engage your students in a range of skills games and activities that introduce students to skills such as two handed striking, throwing, catching and running. Participants will also learn simple rules and strategies of baseball and t-ball.
Consistent with the objectives of the Sporting Schools program, participants will be offered information about their closest baseball club and presented with opportunities to get involved in community sport.
Both programs teach the four fundamental skills of baseball – throwing, catching, running and striking – in a safe, fun, non-contact environment. The modified versions of the game ensure students have greater game involvement that builds social, mental and physical development.
Fee Structure
Baseball Queensland can provide your school with an experienced and qualified baseball coach who comes with all their own equipment between $50 – $100 per hour. All Baseball Queensland coaches hold a current Working with Children – Blue Card and a baseball coach accreditation.
How do I get my school
involved in Sporting Schools Baseball?
The Australian Sports Commission provide funding to Schools and After School Care Centres to engage coaches to deliver sports programs that get kids active and engaged with local sporting clubs.
For more information and to apply for a Sporting Schools grant, follow the links below:
Application open dates:

Term 1 2023: 8am AEDT Monday 7 November, 2022 – 5pm AEDT Friday 18 November, 2022

Term 2 2023: 8am AEDT Monday 27 February, 2023 – 5pm AEDT Friday 10 March, 2023

Term 3 2023: 8am AEST Monday 22 May, 2023 – 5pm AEST Friday 2 June, 2023

Term 4 2023: 8am AEST Monday 14 August, 2023 – 5pm AEST Friday 25 August, 2023
For any questions regarding Sporting Schools programs run by Baseball Queensland, please email Daniel at
daniel@baseballqld.asn.au
.