Exceptional 9-Year-Old with Cerebral Palsy Inspires Through Love of Baseball
Alexis (Lexi) Kalofonos, an exceptional 9-year-old with a heart of gold and an unwavering passion for baseball, is defying all odds and inspiring others with her incredible journey. Lexi, who has cerebral palsy, has proven that limitations can never dampen the spirit of a determined athlete.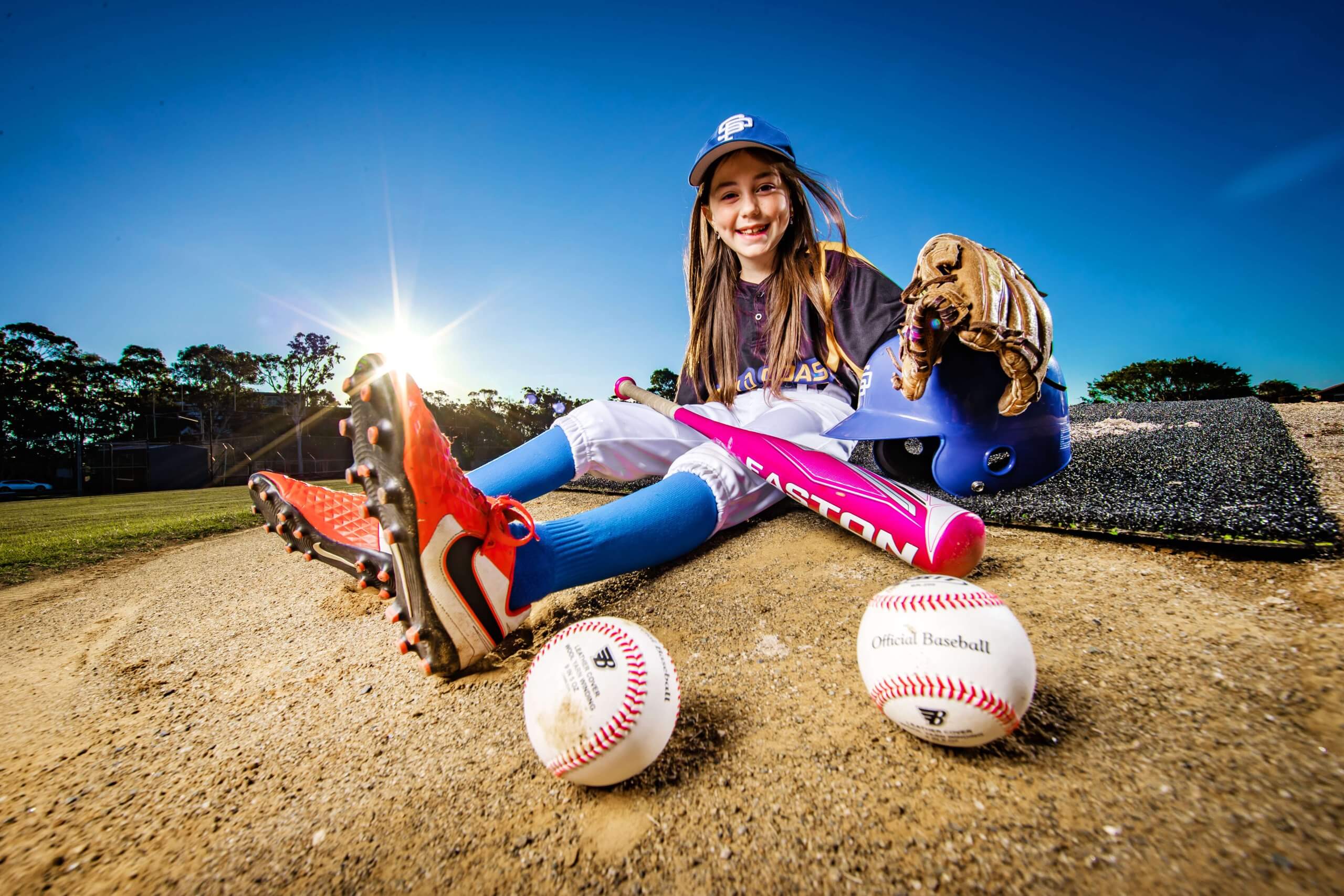 Photo Credit: Nigel Hallet (The Sunday Mail)
Diagnosed with cerebral palsy, a cognitive disorder affecting movement, muscle tone, and posture, Lexi faced challenges early on. In Year 1, she was excluded from playing tag at school, prompting her parents, Linda and Nik, to search for a sport that would enable their daughter to participate without significant limitations. It was then that they discovered baseball, and both Lexi and her younger brother Tyler instantly fell in love with the game.
Despite being the sole girl on her team, Lexi's passion and determination propelled her forward. Now in her third season, she recently showcased her skills as part of an all-girls Gold Coast team at the Queensland Little League Development Shield Tournament held at the Western Districts Baseball Club in Brisbane. During the tournament, Lexi faced adversity when she was hit hard with a ball on her back, momentarily shattering her confidence. However, with the support and encouragement of her mother and her teammates, Lexi triumphantly returned to the field, ultimately catching a fly-ball that ended the game (see video below).
While Lexi participates in other sports such as karate, soccer, and surfing, it is baseball that truly captures her heart. Despite her physical challenges, she has adapted her techniques to minimise limitations and maximise her enjoyment of the game. Notably, Lexi has taught herself to catch the ball in her glove, toss it in the air, and then catch it without the glove, allowing her to throw with precision and skill.
Lexi's mother Linda said their family motto is, "Don't limit your challenges, challenge your limits" and is so proud of Lexi and Tyler for doing that at every opportunity possible.  She says some opportunities have been taken from Lexi because of her cerebal palsy so she makes sure that she challenges and crushes every limit she faces.
Speaking about Lexi's incredible journey, Kevin Fenn, Regional Director of Coaching for the Gold Coast Baseball Association, expressed his admiration, stating, "Lexi is an inspiring and dedicated young lady who never backs away from a challenge. Her inner strength and determination serve as valuable lessons for many players in the GC Cougars program."
Baseball Queensland, dedicated to promoting and developing baseball throughout the state, is committed to fostering a safe, inclusive environment for all participants. With a focus on inclusivity, diversity, and excellence, the organisation actively nurtures the love of the game while supporting aspiring athletes in reaching their full potential.
Recently, Baseball Queensland established an advisory council dedicated to equity, diversity, and inclusion, exemplifying their commitment to creating a supportive framework. Board Director Andrea Marshall recognises Lexi as the epitome of a member thriving within this inclusive environment, further reinforcing the organisation's values and says, "Creating opportunities for broader participation in the sport is key to promoting inclusion and celebrating the diversity that exists in our community".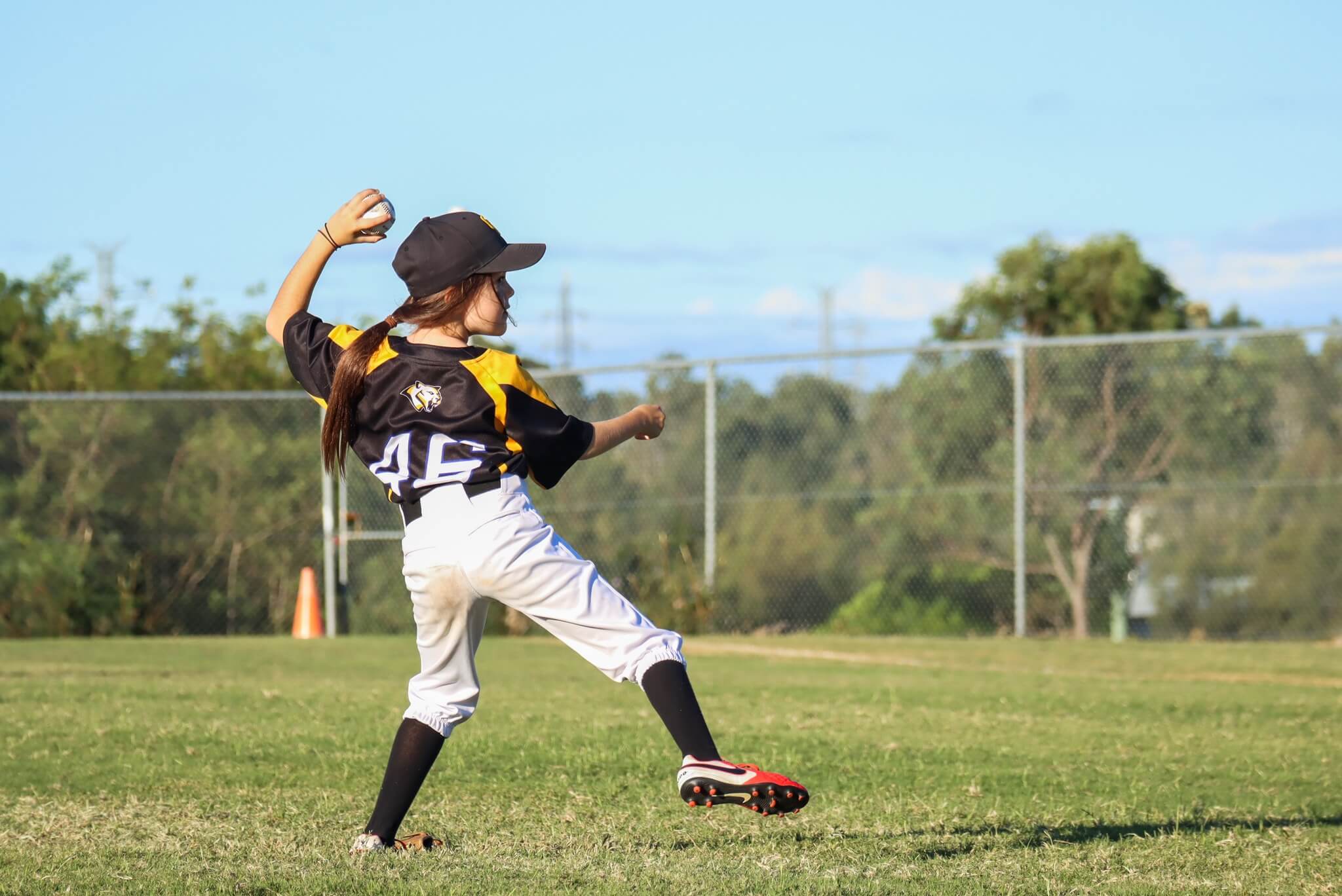 Beyond her achievements on the baseball diamond, Lexi has also authored her own book, "The Friendship Book," at the tender age of five. This heartfelt story of self-acceptance encourages children to embrace their uniqueness and challenges society's definition of "normal."
Lexi Kalofonos's incredible journey is an inspiring testament to courage, resilience, and the pursuit of dreams. Her story motivates others to step out of their comfort zones and embrace new experiences, showing that with passion and determination, anything is possible. She is a shining example of the transformative power of sports, inspiring future generations to overcome obstacles and reach for greatness.
Lexi was also featured by The Sunday Mail on the 28/05/2023.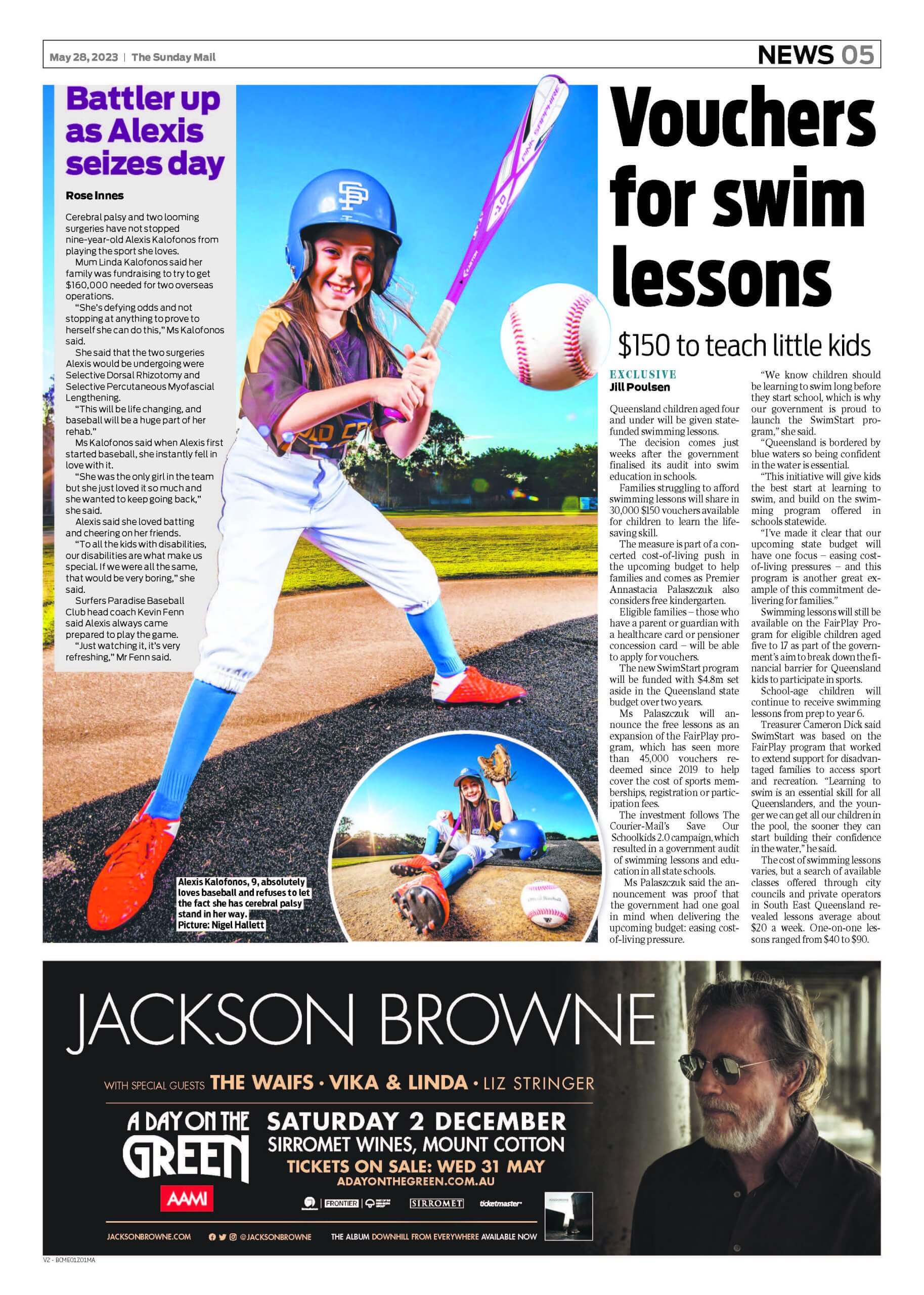 To get involved, contact your local baseball club or for further inquiries, please contact Baseball Queensland at admin@baseballqld.asn.au.
Gold Coast Baseball Association offers programs specifically designed for players with diverse abilities who may encounter additional barriers to entry.  Contact GCBA at info@goldcoast-baseball.com for more information.
SRV Baseball is an organisation that currently runs inclusive baseball programs in collaboration with special schools in Queensland, further fostering an environment of unity and accessibility.  Contact SRV Baseball at info@srvbaseballaust.net for more information.
Watch local, national and ABL baseball action at On Demand Baseball.