2022/2023 BASEBALL QUEENSLAND hall of fame nominees
Fay bettridge
Fay Bettridge served the QLD Baseball Community selflessly for a period of more than 40 years.
Initially Fay's contribution to Redcliffe Baseball Club as a volunteer, canteen operator, scorer for both juniors and seniors, and President throughout the mid-1970's and through until approximately 1985 led to her being recognised as a Life Member of that club.
Shifting to All Stars Baseball Club in approximately 1985/86, she continued her enormous contribution for approximately nearly another 35 years.
She continued scoring both Junior and Senior Baseball and held the roles of Club Scorer, Club Statistician, and Club President.
She was a Life Member of the Queensland Scorer's Association and scored at a number of levels including from Club to School Boys, QLD State Teams, and Girls / Women's State Teams.
She continued to assist in any capacity possible until her passing in 2020.
Nominated in the Game Officials – Umpire/Scorer Category. 
meredith brealey
Meredith started as a club scorer at Redlands Baseball Club in 1996. She regularly conducted scoring clinics for the club, mentored new club scorers, and also completed the yearly club statistics.
She was a member of QBS and was involved in conducting their pre-season scoring clinics. Meredith was always prepared to assist in teaching scoring to any club that asked for help.
Meredith held the position of Bris South scoring coordinator for many years.
Meredith scored at many state and national titles.
She also held the position of Queensland's CABS delegate, and she was involved in the restructuring of Australian scoring.
Meredith's selfless dedication and love of scoring were passed onto many of the current Queensland scorers who hold her in high regard.
Nominated in the Game Officials – Umpire/Scorer Category.
karina connors
Karina Connors has been representing Queensland and Australia over a prolonged period of time and at the highest level possible in the state and country since 2001.
Following her retirement in 2018, she has continued to give back to the game of baseball and was the first female to coach an U18s team at a National Championship.
She has been involved with the Baseball Queensland Youth Women's Program leading the team to a National Championship in 2023.
She is currently a member of Baseball Queensland's Equity, Diversity, and Inclusion Advisory Committee bringing her experience in working with Aboriginal and Torres Strait Islander People, the LGBTQI community, and others in our diverse community.
She is a strong advocate for gender diversity in sports and for developing opportunities for female athletes to participate and exceed in baseball.
Nominated in the Player/Athlete Category.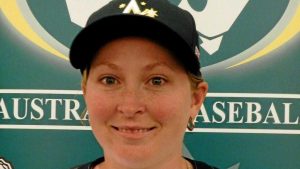 keith land
Keith Land has been very busy in Baseball since moving to Queensland around 1990. He has Coached locally at his Club, he has Coached Regional teams to States and Nationals and he has been on the Coaching staff for Queensland Juniors to Nationals for the last 20 years.
He has been Club President, committee member, executive officer, groundsman, canteen convener, and umpire.
He has taken teams to the US, China, and Japan on numerous occasions.
I would dare say that there would be generations of Queensland Baseball who would have been Coached or mentored by Keith Land, such is his devotion to the game.
Nominated in the Manager/Coach Category
mal mackay
Mal has umpired in the GBL competition since 1995 and is still umpiring in 2023
His ABL career spans from 1996-2022 and he has umpired 163 games in the modern ABL.
His career has seen him attend IBAF tournament in South Africa in 1999 and Beijing Olympics in 2008 where he was appointed 3rd base in the Bronze medal game.
Mal has also been the State Director of Umpires for the QBUA for 10+ years and is still actively involved in the running and training of Umpires. He has performed a dedicated service to the QBUA since 1995.
Nominated in the Game Officials – Umpire/Scorer Category.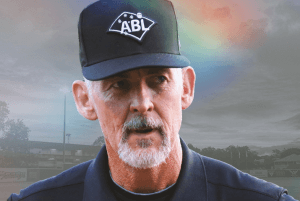 tammy mcmillan
Tammy has excelled as a player in women's baseball in Queensland, Australia, and internationally and continues to give back to the sport.
She has mentored junior female players through the Australian Women's Baseball Futures Program (2017 and 2018).
In 2016 and 2017 she was also a Diamonds in the Rough mentor, supporting the growth of female participation in baseball in Indonesia.
Following retirement from elite-level baseball, Tammy has focused on grassroots and growing female participation in the sport.
She established the Women's Winter League on the Gold Coast in 2021. With increased participation Gold Coast-based women's teams were named champions at both the Queensland Masters and Pan Pacific Masters tournament, at which Tammy was named tournament MVP.
She continues giving back to the sport and is a member of the Equity, Diversity, and Inclusion Advisory Committee, leading the development of game modification for players with additional abilities.
Nominated in the Player/ Athlete Category.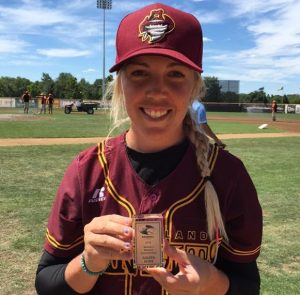 mark ready
Mark Ready is a prime candidate for the Baseball QLD Hall of Fame due to his exemplary unselfish dedication to the sport.
Over 15 years as Windsor Royals' president, he passionately nurtured baseball's local growth.
As former CEO and Owner of the Brisbane Bandits, his visionary leadership enhanced the sport's sectional and national prominence and led to 4 straight Claxton Shield titles.
Mark's invaluable financial sponsorship bolstered their success, fostering talent development and national/international recognition.
His role as a Baseball QLD board member further amplified his contributions.
Through officiating, administrating, and sponsorship, Mark Ready has profoundly advanced baseball's development at local, sectional, and national levels, epitomizing the qualities worthy of Hall of Fame recognition.
Nominated in the Administrator Category.