In the interests of further developing our volunteer coaches, Baseball QLD will be using the Pathway Programs as an avenue to undertake our Coach Development Program . This is a free Program with Coaches provided opportunities to either observe and/ or participate in on field sessions with additional access to resources provided within the BQ Pathways.
Like our athletes, coaches within the program also seek their own development. The table below identifies action/ measures that is used a tool to measure their own development. Can a Coach appropriately run a session/ program that: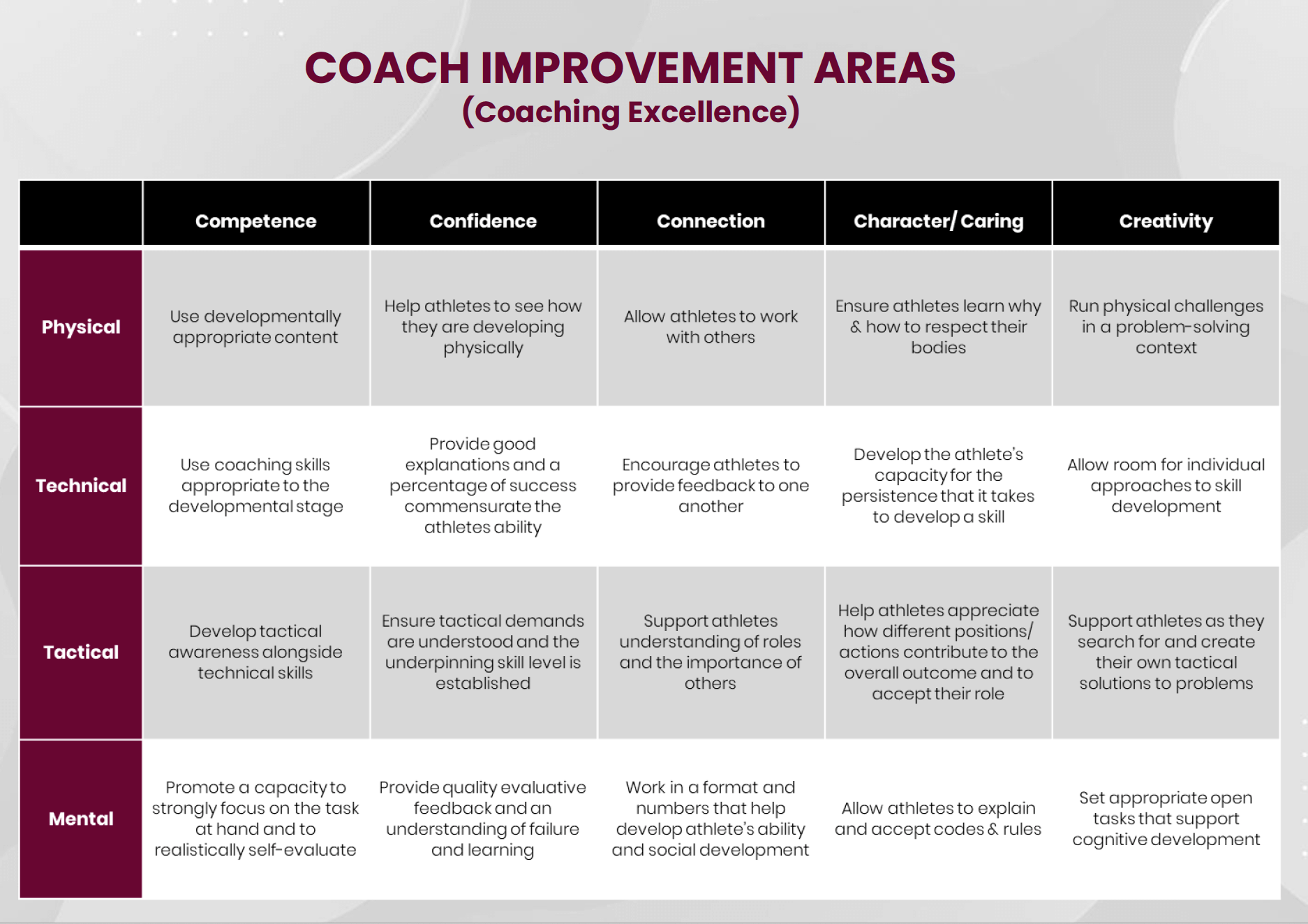 Baseball QLD are now taking Expression of Interest from those coaches who wish to take part in our Coach Development Program. Participating coaches will be given the chance to take part in five (5) available Pathway Programs catering for a diverse range of athletes throughout Winter period which includes:
• State Performance Squad
o Eight months (June – February)
o 2 x session per week
• State Development and Emerging Squad
o Eight weeks (July – September)
o 2 x sessions per week
• Athlete Development Program 
o Six weeks (July – August)
o 1 x sessions per week
• BQ Girls Athlete Development Program
o Various times throughout the year
o 1 x session per week
If you are interested in participating in the Coach Development Program, please click or copy and paste the address provided. Please be prepared to enter the following information:
• Current Level of Accreditation
• Valid Working with Children Blue Card number
• Current Level of Coaching – Club, Region, State or National
• Brief overview of Coaching Experience
• Specific areas of interest (Pitching, Catching, Infield, Outfield, Hitting etc.)
Please contact High Performance Manager Shayne Watson shayne@baseballqld.asn.au if you require additional information or have questions.
Athlete and Coach Development
• Guiding Principles to QLD Coaching
• QLD Athlete Development Handbook
• Positional Standards
• Key Improvement Areas
• Arm Development & Bullpen Routines/ Assessments
• Pre hab , General Strength & Conditioning, Recovery
• QLD Coverages and In/Out Routine
• Pitch Load Monitoring
• BQ On Field Testing Protocols
• Program Planners and Periodisation Templates
• Video Library (in development)
• Coach Evaluation Forms (in development)
• Athlete Development Monitoring (in development)
Technology
• Rapsodo
• BlastMotion
• Motus Sleeves (limited access)
• Driveline TRAQ (SPS only)
• BQ AMS (QLD Representative Players only)
Documents/ Policies
• BQ Behavioural and Expectations Policy
• Athlete Training Agreement Form
• Coach and EO Position Descriptions
• Coach Agreement and Expectations
• Coach Selection Criteria
• Athlete Selection Criteria (under review)
• QLD EO Handbook (planned)