Baseball Queensland Programs
High Performance and Athlete Development
High Performance Pathway schedules, delivers and provides leadership towards Athlete and Coach Development within Baseball Queensland.
Designing a Long Term Athlete Development framework provides stability and continuity whilst creating an optimal learning environment for athletes and coaches within our pathway.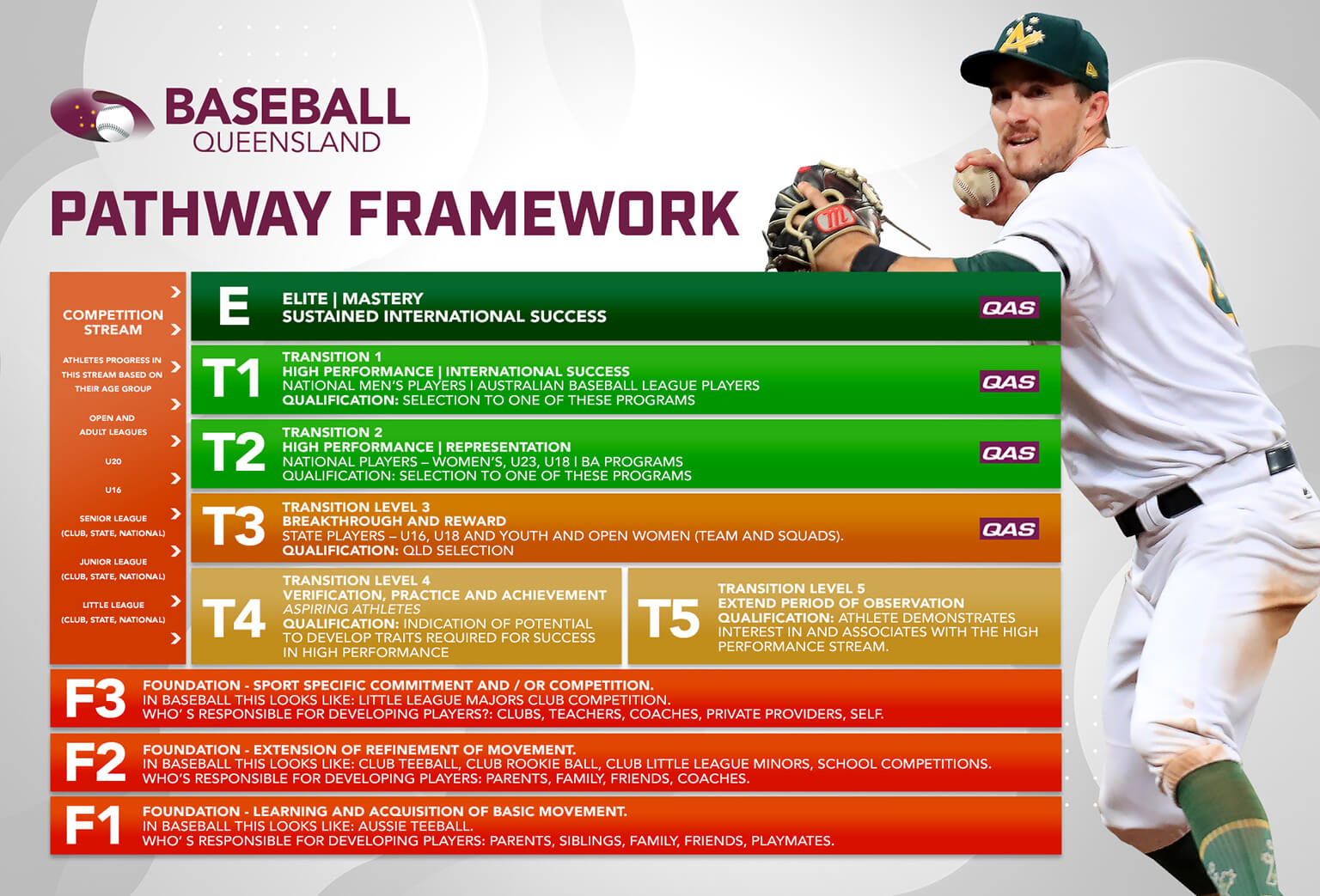 VISION:
To be the benchmark High Performance Baseball program in Australia developing National ready talent for International and professional competition
PHILOSOPHY:
Athlete – focused
The Individual Athlete is our focus. Aim to provide tailored development models, communication and learning styles to achieve an optimal holistic outcome.
Coach – led
Coaches are leaders within our Program. Upholding a standard and role model HP traits for our youth athletes.
Process – oriented
Following processes that are evidence-based. Focusing on their current standard and improve the individual athlete.
Performance – driven
Striving towards athletes reaching their developmental milestones. Measuring and monitoring athlete progressions along with assessing delivery and programming planning to achieve optimal holistic outcomes.
PRIMARY COACHING COMPONENTS:
Create Optimal Learning Environment
Promote core values
Develop the Individual Athlete
Oversee Athlete Management System
Provide education and support for post playing
Service Providers
Pivotal Motion
Assist with the design and delivery of Athlete/ Coach Education sessions
Well being
Nutrition and healthy living
Academic research and publications
Injury prevention measures
Treated baseball athletes for over 8 years
Acceleration
Assist with the design and delivery of S&C sessions
State Performance Squad
State Teams
ADP
LTAD programming
Working relationship with Baseball QLD over 5 years